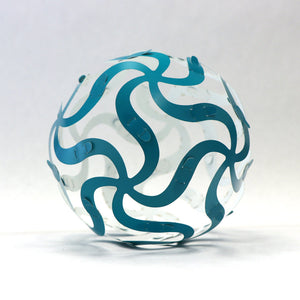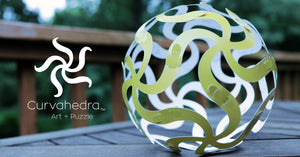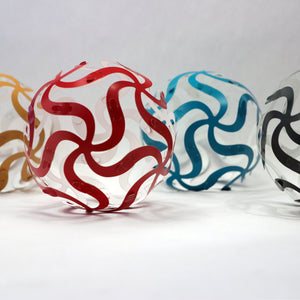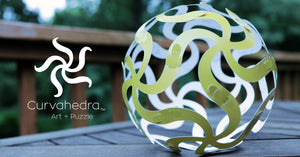 Curvahedra Ball Puzzle Set - Blue
THE NEXT GENERATION OF PUZZLE IS HERE!
Our #1 selling item and a great place to start your Curvahedra experience. One set of our Curvahedra Ball contains twelve identical mylar pieces that are durable enough to put together and take apart many many times. You can start by trying to make the ball and then explore different things you can make with the pieces by connecting them in new and creative ways.
Difficulty Level: Easy
Buy More Than One Set and Explore Curvahedra
Two Curvahedra Ball Sets
Weave two sets together to make this great looking design.
Three Curvahedra Ball Sets
Weave, connect and explore more possibilities
About Curvahedra
We are excited to bring you a new and unique type of puzzle called Curvahedra. Curvahedra gives you all the fun of a good challenging puzzle along with the freedom to explore and create your own unique and beautiful pieces.

We have spent over two years exploring new challenging puzzle designs, finding the best materials, creating a new patented easy to use connector, identifying gorgeous piece colors and so much more to bring you this great new puzzle system where art and puzzle collide.